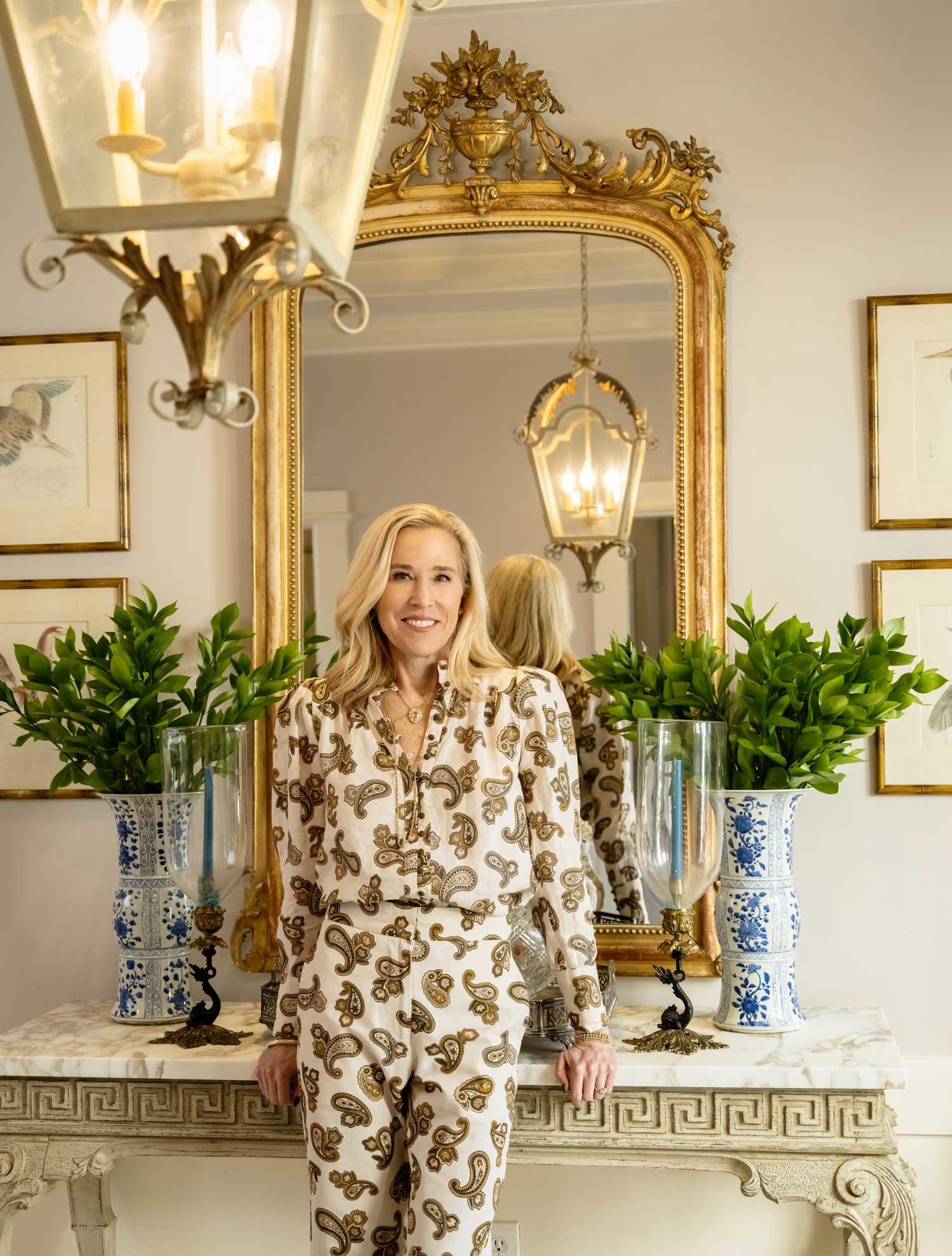 PALMER WEISS IS A SAN FRANCISCO-BASED INTERIOR DESIGNER. Raised in Charleston, South Carolina, Weiss credits her Southern roots as a major influence on her design aesthetic. She admires the way Southerners embrace their family heritage, formality and tradition in their homes but are also not afraid to express a few of their eccentricities. Living in Northern California for over twenty-five years has allowed her to develop a unique style that both respects tradition and embraces new ideas. A mother to two daughters and one labrador, Weiss also understands the need for a home to be as functional as it is beautiful. Never one to give into trends, Weiss is known for creating timeless, modern and livable interiors with her signature bursts of color and a touch of that Southern eccentricity thrown in for fun.
Interiors and architecture are in Weiss' blood. With an accomplished interior designer for a mother and a father in real estate development, Weiss spent much of her childhood touring construction and job sites. Though she was always toiling away in her mother's sample closets and dissecting design trade magazines for inspiration, Weiss didn't formalize her design career until 2002. Instead, she held jobs in investment banking and retail merchandising. She believes her experience in the business world has helped her immensely in managing client budgets and meeting key project deadlines—attributes Weiss feels are as important to a successful client relationship as making inspired creative choices.
Weiss received a BA in History of Art and Architecture from Brown University and her MBA at J.L. Kellogg Graduate School of Management at Northwestern University. As an avid supporter of the arts, Weiss serves on the board of Spoleto Festival USA, one of America's premier performing arts festivals held in her hometown of Charleston, SC.
The Team
Arwen Dalton
Studio Director
Christy Allen
Senior Design Director
Jenny Harris
Senior CAD Specialist
Natalie Dickey
Designer
Caroline Fries
Designer
Melody Van Zant
Design Coordinator
Emily Rothrum
Design Assistant
Melissa Nery Lara
Administrative Assistant
Tarryn Vanchieri
Drafter